In Boulder, Colorado, at the foot of the Rocky Mountains in the United States of America, there is Ricoh's office for developing products for production printers. We asked Ms. Maryam Mahani, who is in charge of UX/UI design for software products here, about the design of her products and the development process.

Introduction to our design bases (Global Offices)

Gathering and visualizing information
for decision-making in the field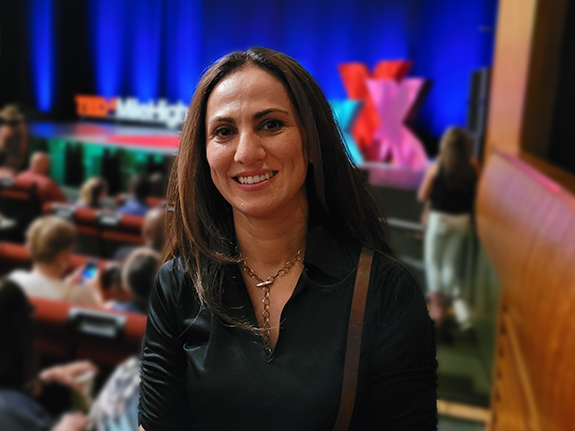 Hello, I'm Maryam. I would like to introduce you to the design of Ricoh Supervisor software, which I have been in charge of.
Improving on-site productivity is a major goal for production print customers. Ricoh Supervisor software collects a variety of data from the printers used by customers and analyses and visualizes the data to help customers make decisions. The following are some examples.
- When to replace an old printer with a new one based on how frequently it is causing errors and based on its lifetime printer clicks.
- Identify when a job is consuming more ink than expected and flag it for review.
- Identify any correlation between error rate and media used for printing.
- Decide if it is necessary to train an operator on how to change a paper roll, because it is taking them too long to do so. The rolls are very huge, so it is very hard work.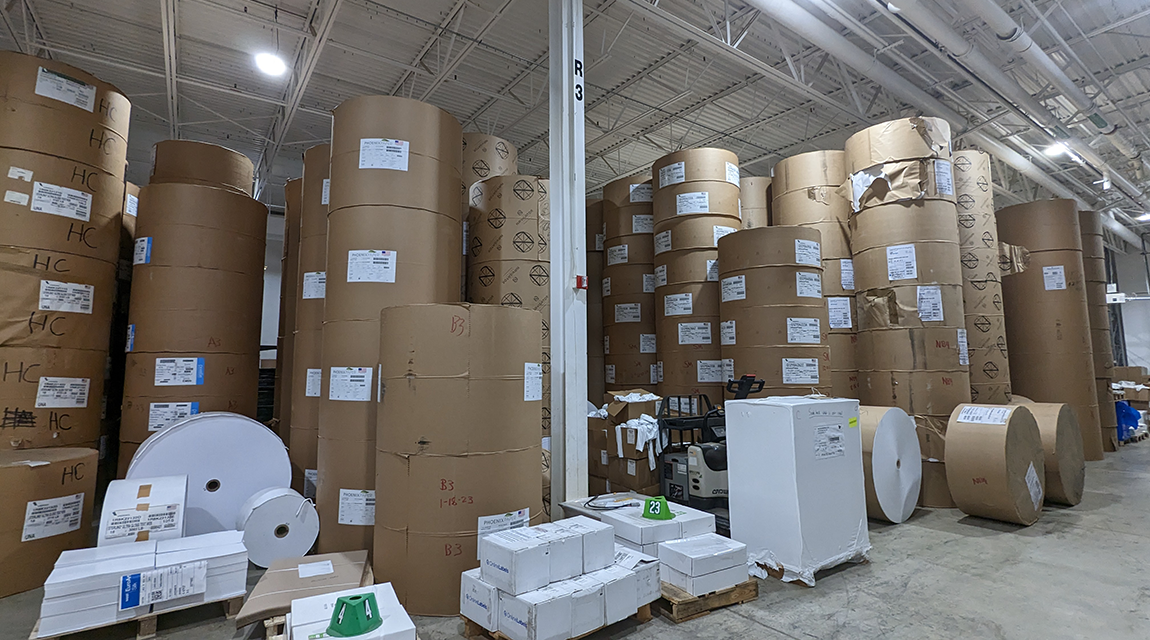 Make it simple for an everyday person to use
The customers using Ricoh Supervisor are decision-makers in the field, such as operation managers. Complex data, charts, and graphs can be intimidating for our customer. Ricoh Supervisor is designed with ease of use in mind and with the goal to make it simple for an everyday person to use. You do not have to be a data analyst to use this software.
Customers can start using Ricoh Supervisor immediately by simply setting up a few settings. The charts that customers need the most are available as widgets, so they can be used without having to create them from scratch. And the dashboards, which bring together some of the most commonly used widgets on screens, are designed to provide immediate insight into the questions that customers often have. Of course, this dashboard can be customized by the customer.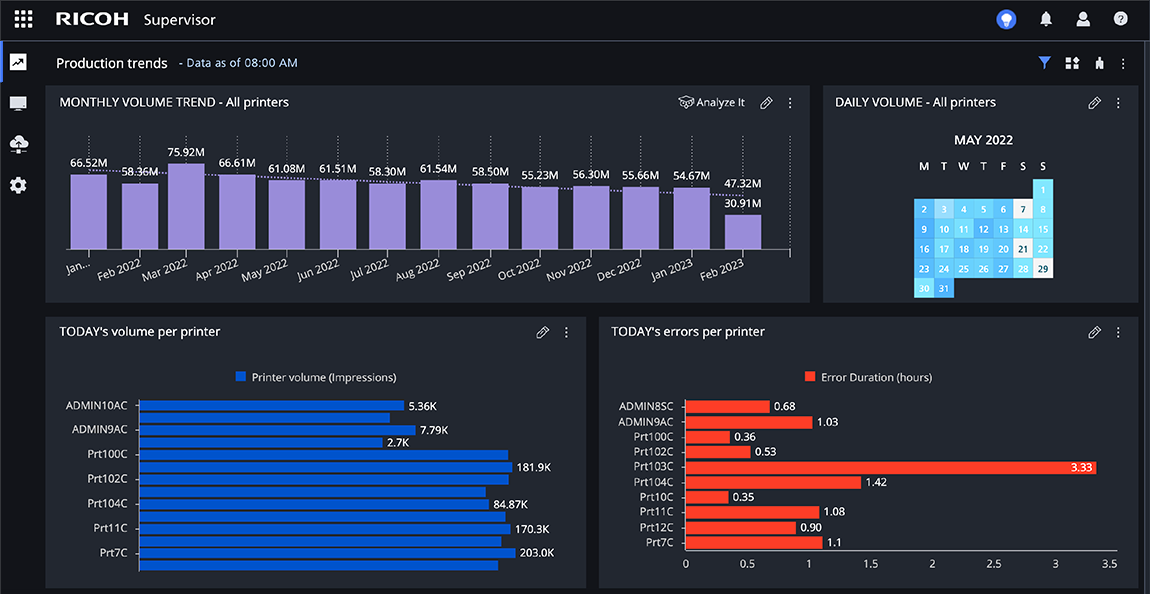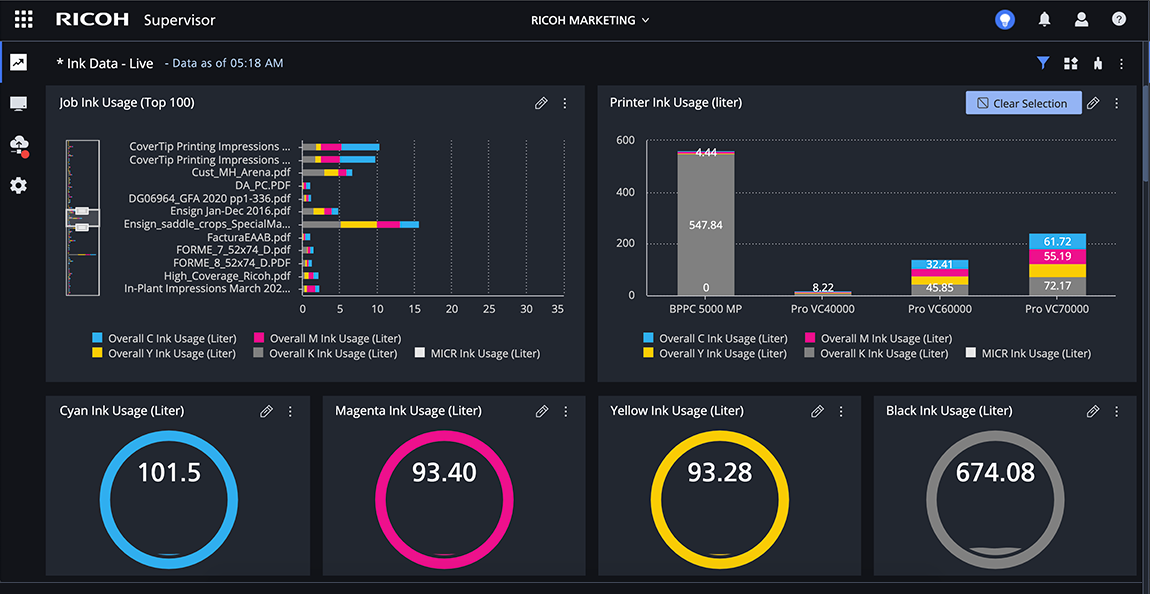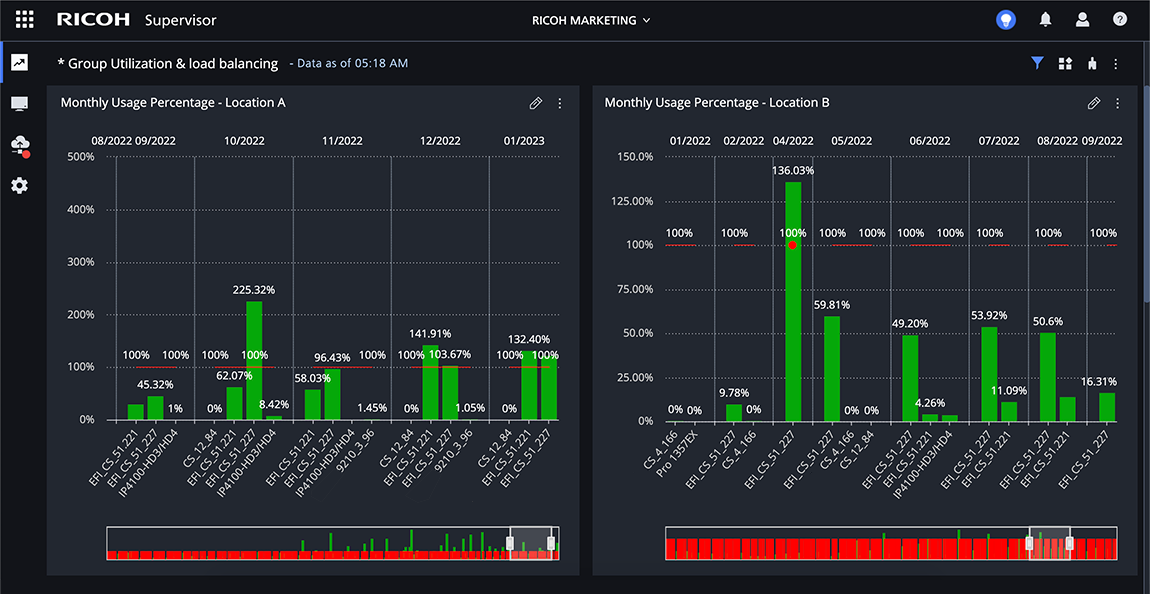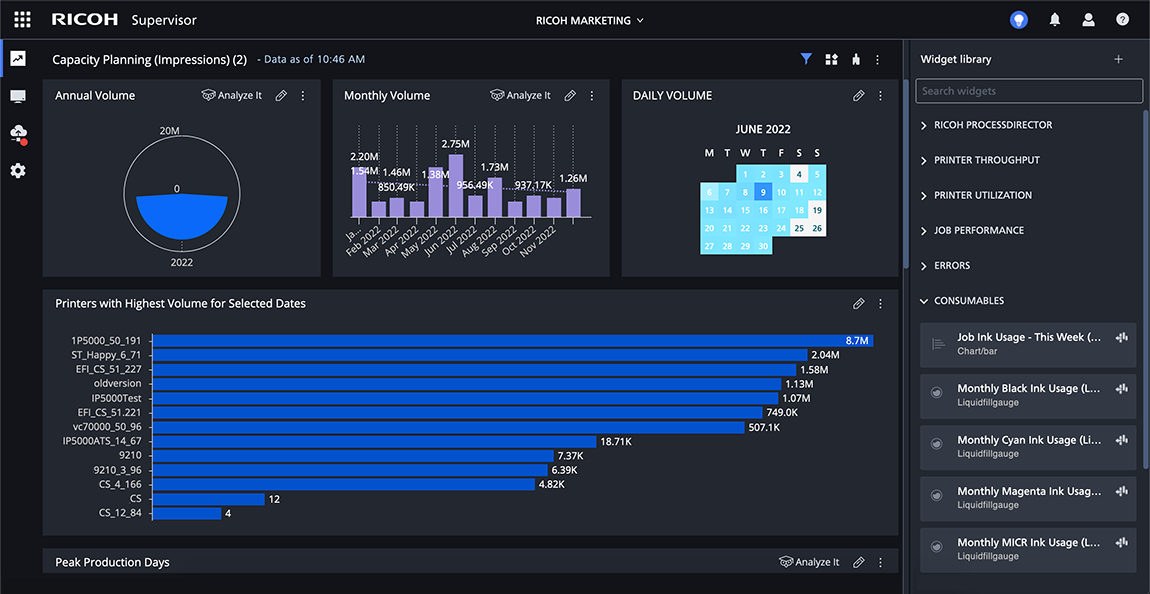 Being in the field with our customers
to build the right thing
I have been very excited throughout this whole project. At times I felt overwhelmed as it seemed a big undertaking to create a full analytics application and provide everything that customers were asking for.
We started with User Research activities. We ran a survey and did a series of stakeholder interviews, performed customer visits, went to trade shows and studied the competitive landscape. Then we created a story map and a list of main product requirements together with our product owner and the technical architect. This research also led us to creation of our personas and early design concepts.
What helped me feel comfortable was having all the customer interview and user research data, which helped us take a lean approach and decide which functions need to be implemented first in order to get the most benefit.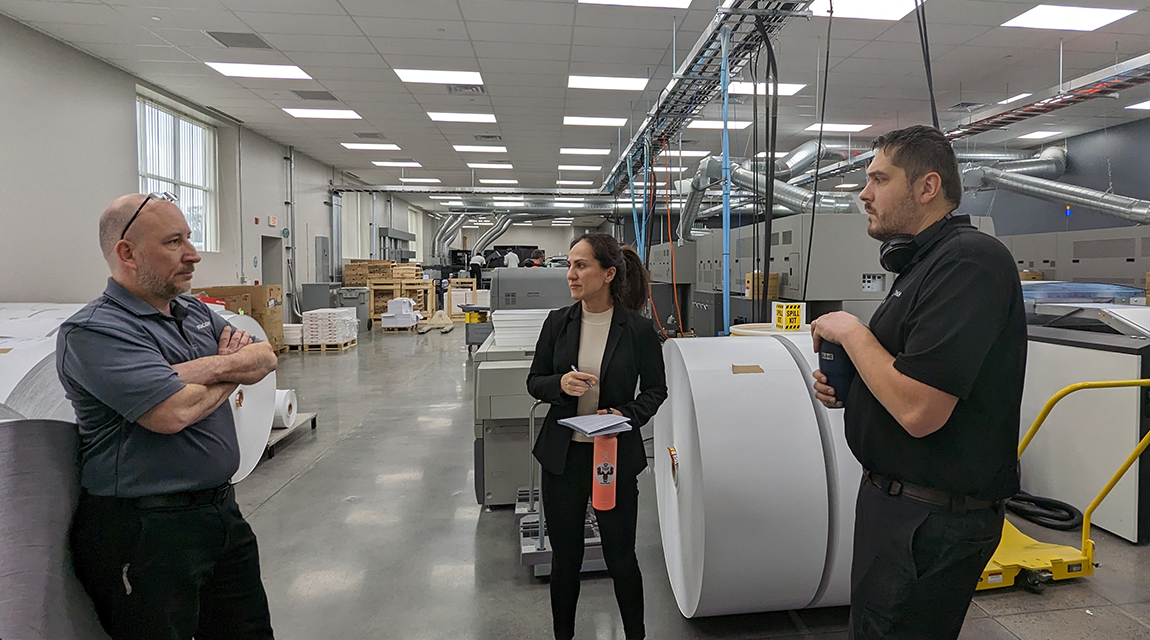 Often data remains siloed. It's not just the printers that need to be tracked for productivity, but its also other devices such as finishers. Environmental factors such as room temperature and humidity need to also be tracked to find any correlations.
The development of Ricoh Supervisor has been carried out using a lean approach and includes features that are important to the largest number of customers. In the future, we plan to make available functions and features suitable for an even wider range of customer use cases.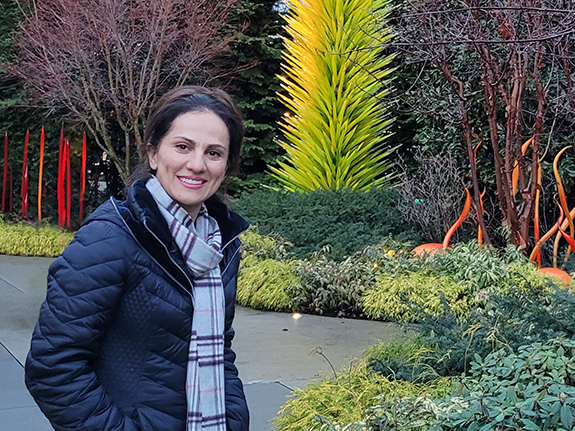 Maryam Mahani
UX designer/UX architect
PhD. of human-robot interaction

My favorite way of traveling is to buy a ticket to one airport and buy the return ticket from a different airport and make my way between the two. This allows me to explore and also be able to stay longer at whichever place I find more interesting.