Our compact digital camera RICOH GR has been awarded the Invention Encouragement Prize 2022 at the regional Commendation for Invention held by the Japan Institute of Invention and Innovation. This is the second time that we have received this award, following RICOH THETA in 2018.
RICOH GR was highly commended for:
- Bringing new possibilities to snap shooting, by enhancing portability, ease of use, and image quality of the compact digital camera.
- Contributing to the camera industry, by creating the high quality category of compact digital cameras and setting digital cameras apart from smartphone cameras.
- Offering a digital camera that the user can use down through the years, by focusing on the camera's functionality and usability as a piece of photographic equipment, while keeping its design timeless.
How has Ricoh GR evolved and advanced from model to model while staying true to the original concept? Here, GR's designer Toshiya Inaba gives us an insider's view of the camera's design. Also read his articles on GR official, the GR community website, and watch videos of him on GR TV (YouTube channel).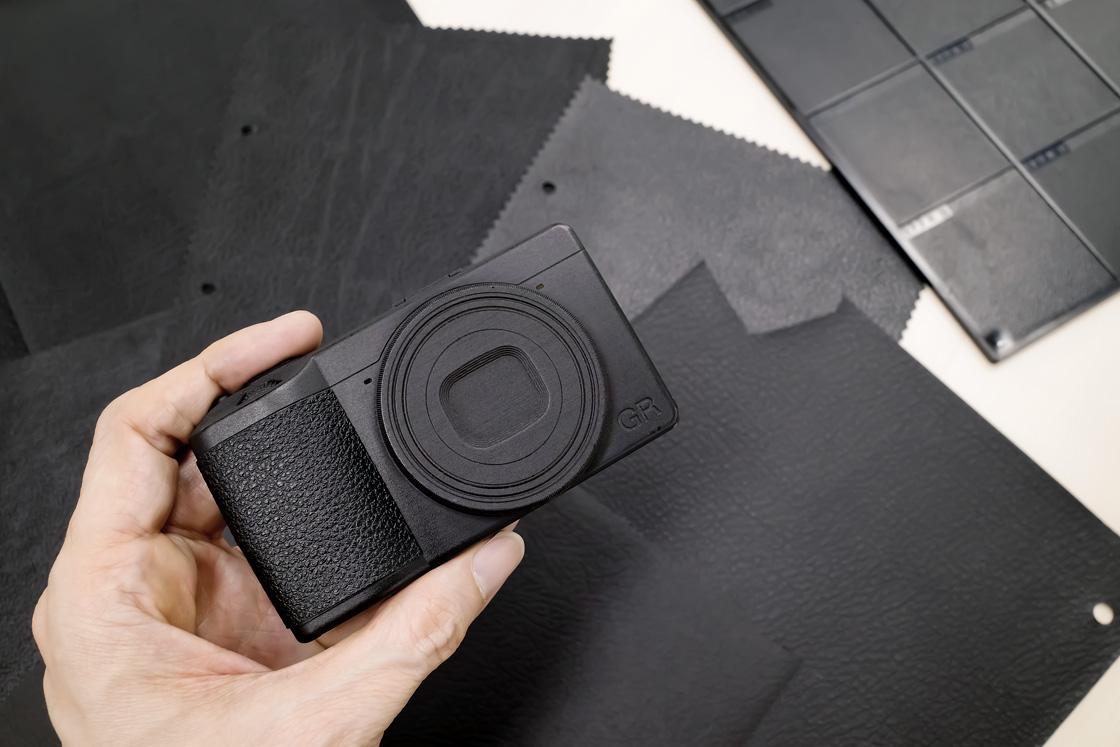 Wanting to create a totally new leather embossing for GR III, we started with a large number of leather patterns. After a long testing and selection process, finally, we found the perfect one. Then, we realized that the pattern we chose was actually quite similar to that of the first film camera in the GR series more than twenty years ago. I felt a sense of renewed respect for the original GR design, and was also happy to know that its design concept has been passed down over the generations to us.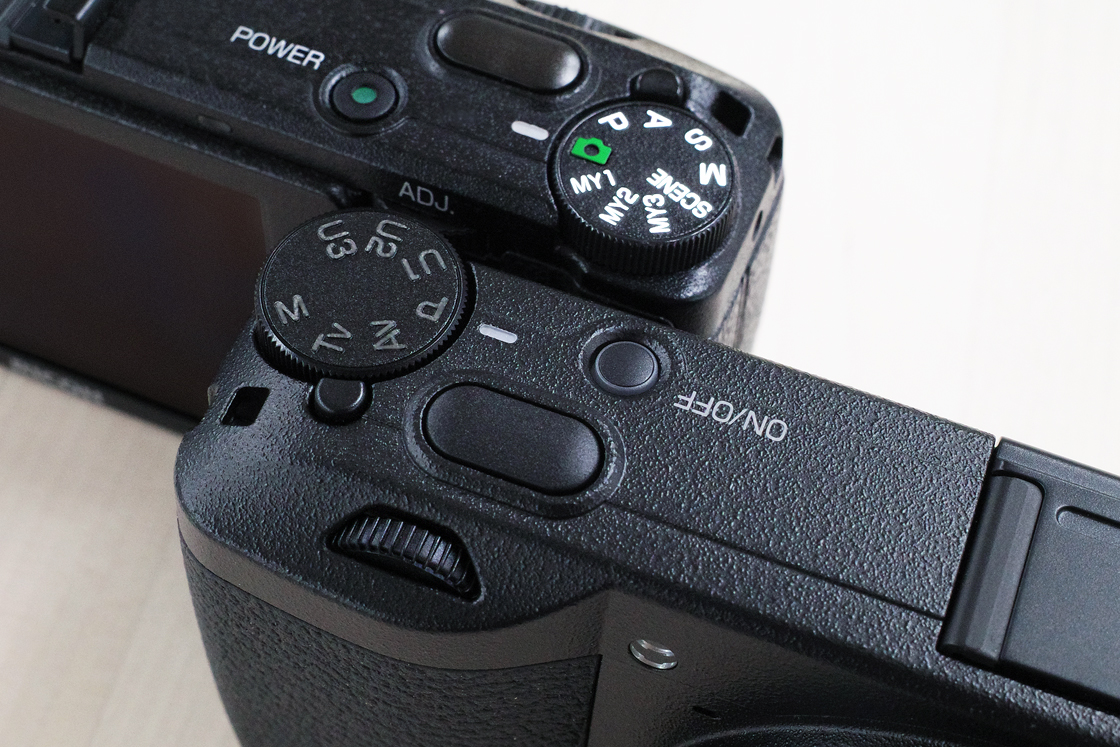 The concept of GR is "a tool for taking photos". It is not meant to be a decorative accessory. The camera exterior also had its meaning as a piece of photographic equipment. There are many designs that equate "high quality" and "luxury" with a shiny metallic look. However, in our pursuit for usability, GR arrived at a different conclusion.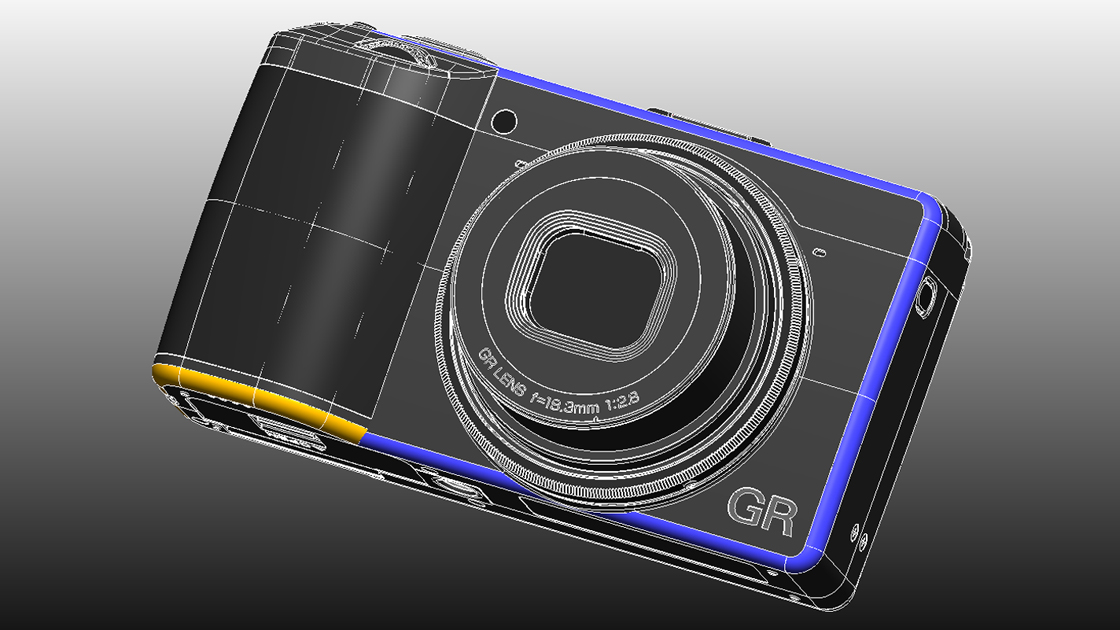 From GR II to GR III, we changed the ridge line from a "C (Chamfer) Surface" to an "R (Radius) Surface". Because GR III is smaller than its predecessor, we tested how the user will hold and grip this camera. As a result, we decided to change the shape of its ridge line. It was only a small change, but it was a change made from the standpoint of the user. And so, every single detail in the design had its meaning, and I believe that this is the way it should be when we design products.
"Everything had a meaning." So did the shutter release button. The shutter button of GR cameras is oval in shape. As you would have already guessed, this shape places the button at an easy-to-press location, and also increases the area of contact. However, the shutter button of GR III and IIIx has one more secret to it: it is actually very slightly tilted! To understand it through pictures, check out my blog post above.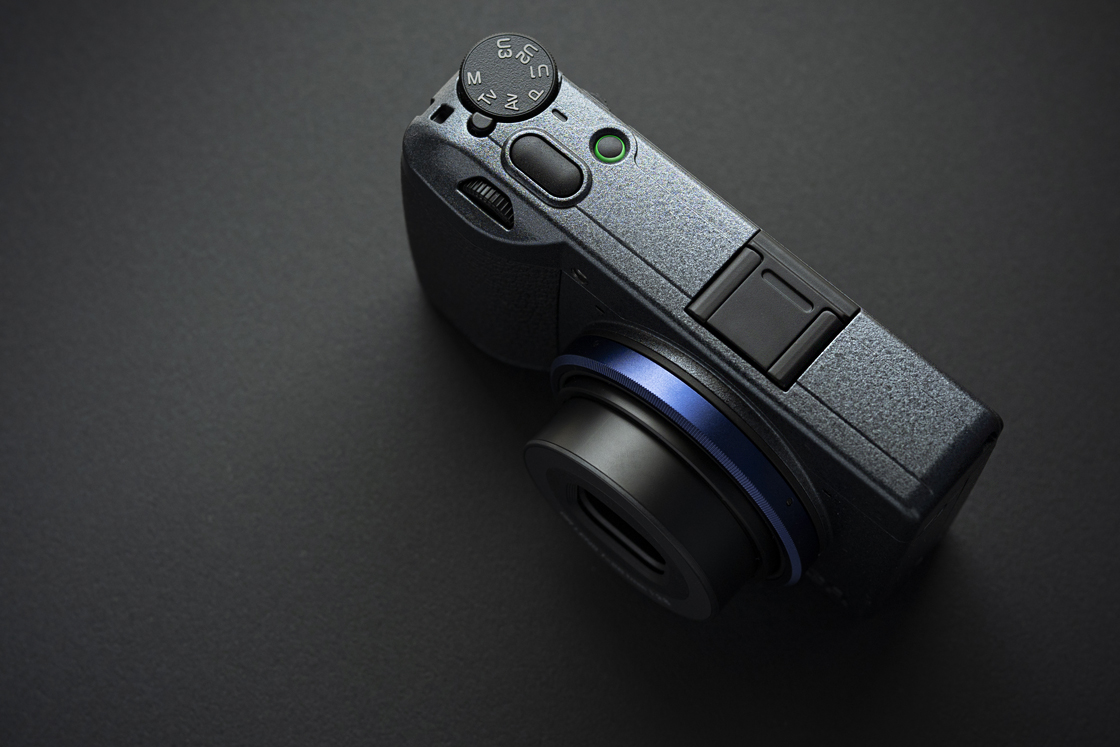 While staying true to the GR concept, GR IIIx is also designed for shooting in specific situations. Inspired by the asphalt pavements of big cities, we wanted to create a metallic gray coloring for the Urban Edition. This turned out to be very difficult. We combined several painting techniques, something not allowed in mass production because of the time and effort needed. It was a daunting challenge, but the result was a beautiful finish. This would not have been possible without the help of craftsmen from the factories. It is essential for a designer to have good communication skills.
After speaking about GR's design at various events and posting articles on the blog, I was invited to appear on the official YouTube channel. I revealed to Mr. Koichi Akagi, a professional photographer who has been using the GR series for many years, what lies behind the camera's design. In this first half, I explained about designing GR as a "tool", and about getting ideas from Nambu ironware when creating the body color.
In this second half of the episode, we talked about the secret behind the GR mode dial, designing the camera accessories, the camera's leather embossing pattern, and about traditional painting techniques. Enjoy watching!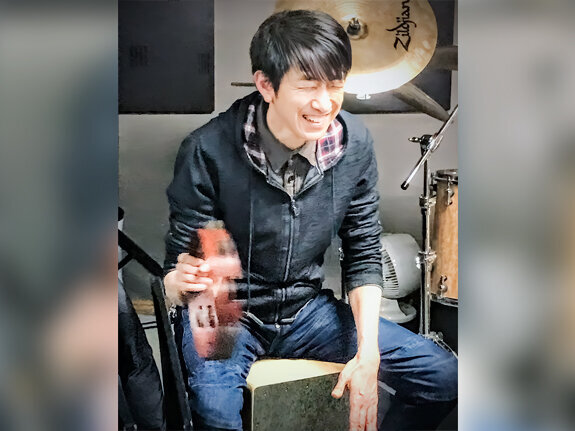 Toshiya Inaba
Designer with many years of experience in the design of digital cameras, binoculars and other consumer products. Uses GR and PENTAX cameras himself.