Ricoh has design bases all over the world.
Hiroshi Yamaguchi belongs to Ricoh Europe's software development department and works on European design development. He has an unusual background as a designer, having worked in the past at a research and development department. We asked Mr. Yamaguchi, who has been resident in the UK since 2020, about his work and life overseas and what challenges he wants to take on in the future.
Introduction to our design bases (Global Offices)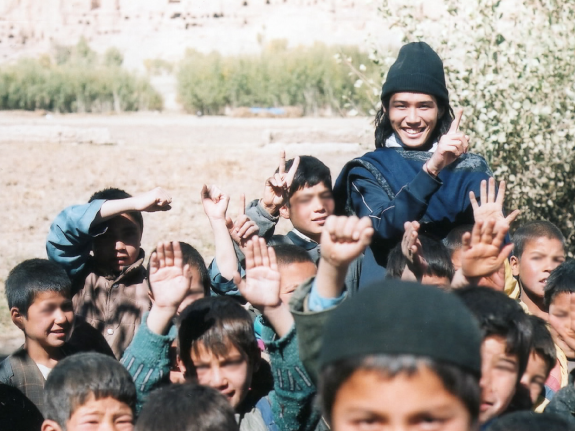 Crossing the boundary between development sites and design
- Please tell us the background to your being stationed in the UK?

I was really interested in other countries from when I was a student, and I traveled to Eastern Europe, India and Tibet. Everywhere was exciting and my interest in other countries is inexhaustible even now. I think that Ricoh's global business development was a big point in my joining the company. After joining, the core of my work was UI design for multifunction devices and smartphone apps, but a while later, I applied for a transfer to the R&D department.
I had always wondered whether designers and developers could work together more on a daily basis to create products. Around that time, I also started to learn programming by myself. In my job at the laboratory, I sometimes went to a customer, the client, and went ahead with development after obtaining feedback from them directly. I still value the experience and sensation of creating a product while working together with customers, not just our internal developers. After doing that for a while, I returned to the Corporate Design Center and was told that I was being stationed in UK as my new mission. And here I am.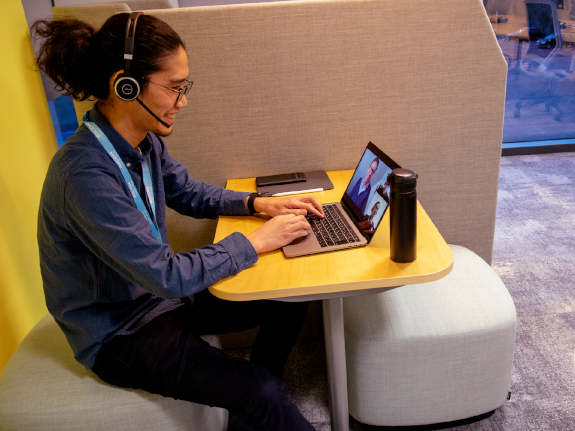 We build empathy among members
- What kind of job are you doing in the UK?

UI design for multifunction devices is the focus of my job in the UK too. The project members from overseas are diverse and of many nationalities, including Dutch, German, French and Indian. There are various ways of working too so we value flexible proposals that are right for the other person, but the thing that makes all members happy is motion prototypes. We make prototypes that allow us to experience customer requests or opinions expressed at meetings with movements close to the actual products as soon as possible.
In the past, consideration of designs started after requests from various departments were planned and the technology was examined, but this can take a lot of time and there is a risk that the original request will be diluted. If you make a prototype of a request or opinion that moves immediately during design consideration, you can share common goals and issues with non-design members and start moving in harmony. People give more and more opinions during consideration, and you can improve things on the spot and obtain feedback. The moment when a sense of unity is created among the members who all want to make this thing is very rewarding.
The programming skills I learned and my experience communicating with developers while I was in Japan are also very helpful.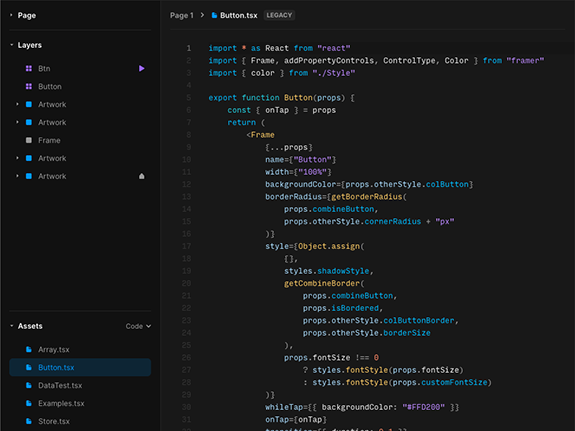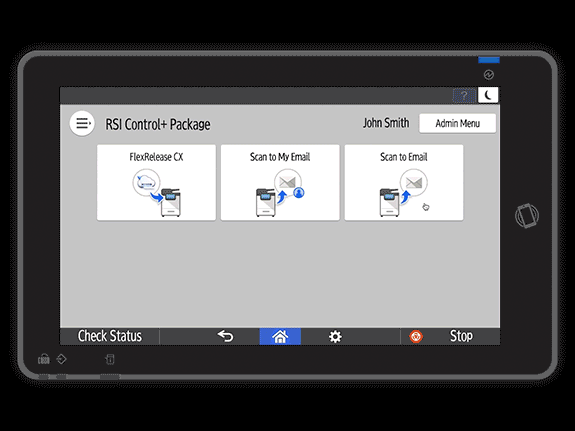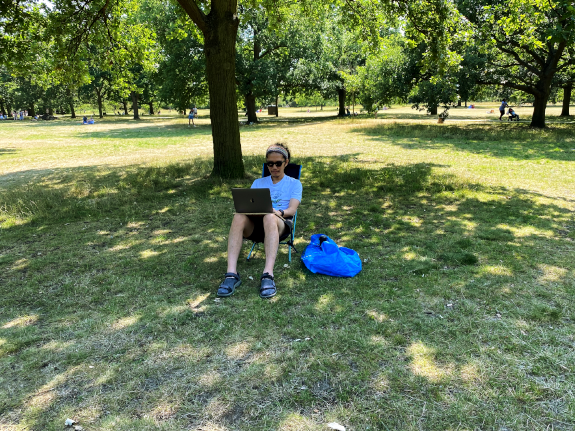 Giving your opinion is so helpful
- Have you changed personally since you came to the UK?

I feel that I am still being stimulated in various ways because my living environment has changed. There are many buildings that you would not see in Japan and a lot of art galleries you can enter for free. There are lots of big and beautiful parks, and I sometimes work in a park with my laptop in hand.
Speaking of change, I have started to enjoy time off as much as I can. The European members often take a lot of time off for vacations and the thing I learned from them was to forget about work on days off and enjoy them to the fullest. When you do that, you can work on your job with fresh feelings every time. Of course, this is partly due to the impact of COVID-19 in that people have become more aware of the separation between their work and personal lives.
Also, I may have become able to communicate my own opinions more firmly both at work and in daily life. At work, there are members who express their opinions on design even if they are not designers, and I am often asked for my opinions on things other than design. In daily life, there is a strong sense that we can communicate well only by sharing our opinions.

There are still many places where designers can play an active role
- Are there any challenges you want to take on in the future?

Ricoh's mission is to continue providing new value that customers want. On a global scale, not only in Japan, I think there is still room for designers to make points of contact with customers and play an even greater role in environments closer to development sites. I would like to make a breakthrough, produce results and create an environment in which more designers can be active overseas.
Through communication with various projects and members overseas, I get a real feeling every day that designers' abilities can be used in a wider range of fields. I would like to create a good trend so that designers have more opportunities and can increase their satisfaction and accumulate experience.
In addition, Ricoh proposed shifting into a company that uses digital technology to improve the efficiency and productivity of its customers' business and to support workers engaging in higher-value-added work. Because the creation of value by us creators is transitioning from our office desks to customer and development sites, designers who can work actively and autonomously at various sites are required. I want to put that into practice more and more.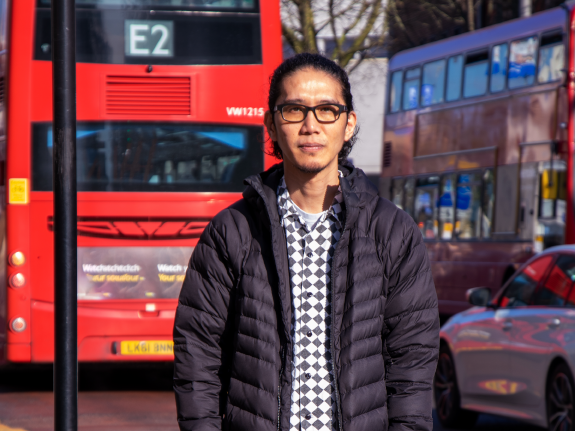 Hiroshi Yamaguchi
Works mainly on UI and UX designs for multifunction devices and smartphone applications. He has been stationed in the UK since 2020 and belongs to Ricoh Europe's software development department.