JIDA DESIGN MUSEUM SELECTION VOL.16 SELECTED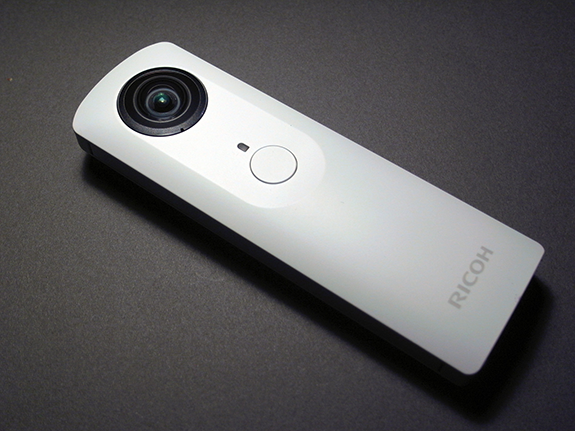 Gold Selected Product
RICOH THETA
RICOH THETA is a new image communication tool for omnidirectional one-shot photographs with the main unit connected to a smartphone using the Internet.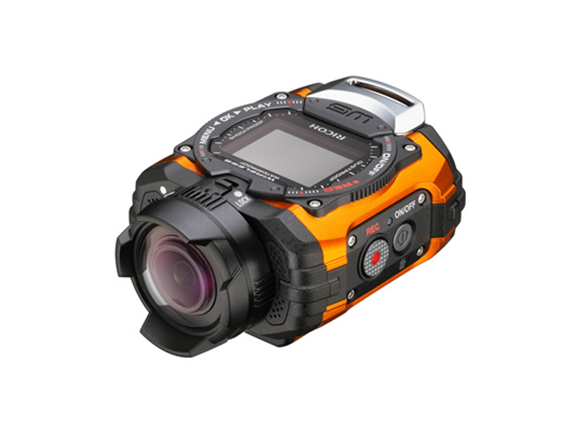 Selected Product
WG-M1
An action camera with water, shock, and cold resistance which can be used underwater or in snow without a water resistant housing case. It features large buttons which can be operated even with gloved hands and a top screen that enables checking of photo composition on the camera alone. Instead of a simple shape to prioritize compactness, the design aims to awaken the adventure spirit of our younger days, adopting strap metal fittings and a bezel protector and other details of waterproof digital cameras of the WG series.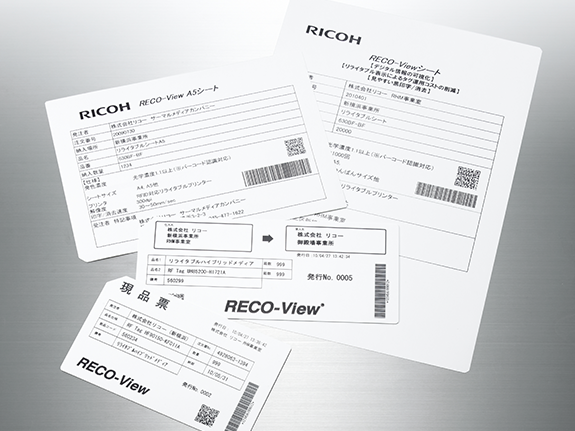 RECO-View
As RFID for delivery automation in production sites slashes costs, it has been adopted for product/parts/procedure management. RFID needs a dedicated reader. Without it RFID tag data cannot be read. Many companies hesitate to switch to RFID fully from bar code or other existing systems. RECO-View™ provides a solution. Combined with rewritable sheets converted from RF tags, Ricoh's breakthrough RECO-View™ displays RF tag data at the same time. RECO-View™ also displays bar code data and is compatible with existing systems, enabling smooth transition to RFID.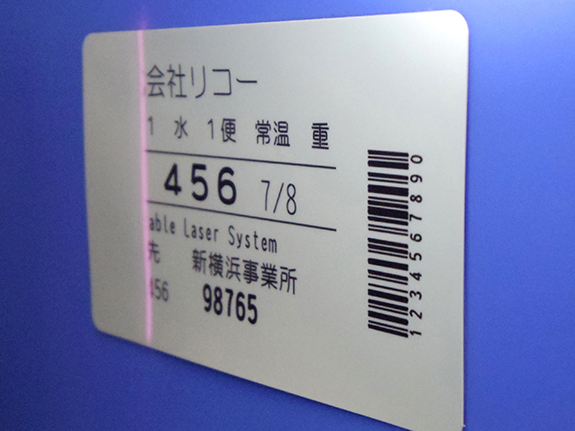 Ricoh Rewritable Laser System
To display delivery data, automatic labelers are used to print/attach onetime shipping labels removed after delivery, resulting in excessive label removal hours or wasted labels. This system realized rewritable labels with high efficiency/durability/improved resource saving thanks to:
- Print/erasure technology by Ricoh's contactless laser writing system for quick rewrite on attached labels
- Innovated labels to cut ultraviolet light/oxygen to deteriorate print quality
- Vector scan laser sensing system to prevent label deterioration by avoiding intersecting print lines or print overlaps.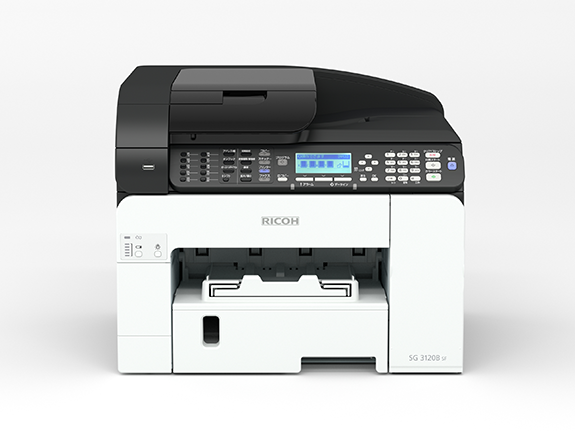 RICOH SG 3120B SF
With a lithium battery installed, it works in places with no power. Highly functional and durable to meet business demand and fit for office jobs, this A4 MFP strongly supports business in power outages due to disasters. It is used for events or in fairgrounds where securing power supply or wiring is difficult.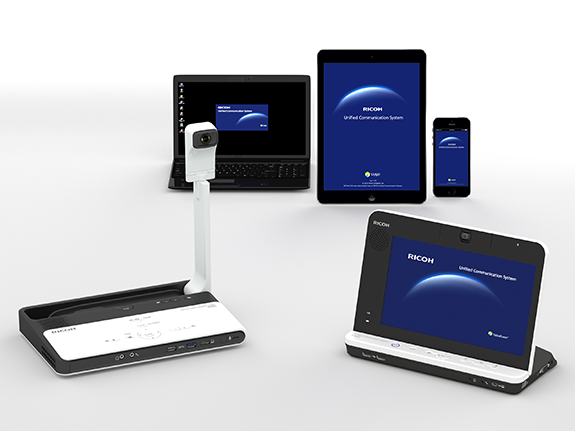 RICOH Unified Communication System
A remote conference system which uses "communication anytime, anywhere, by anyone, with anyone" as a concept, allowing communication through the integration of video and voice, as well as various information such as documents. It is an easy communication system requiring no specific locations and can be used with an optimum combination of applications such as all-in-one portable-dedicated terminals and smart device apps. It presents a new environment away from existing TV and Web conference systems.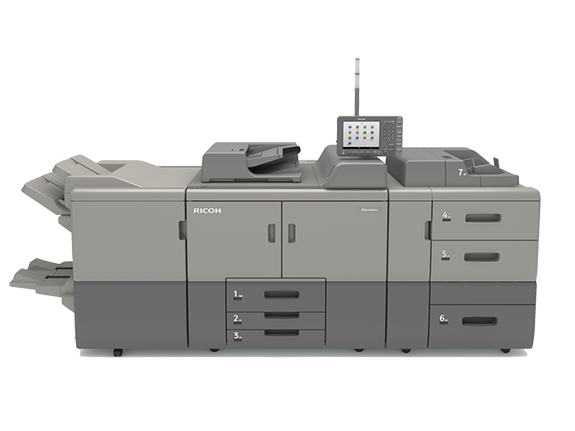 RICOH Pro 8100S/8110S/8120S
A high production/durability/speed monochrome production printer for various users in target print companies or companies' printing sections and data centers.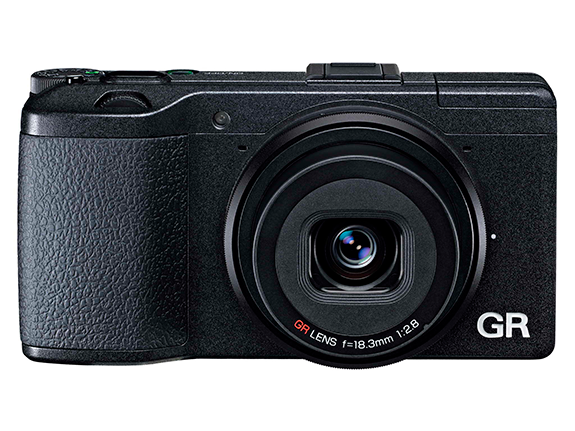 GR
A sub-camera for professional/high amateur cameramen with a APS-C size sensor as found on single-lens reflex cameras, in a size which can fit in your pocket.
iF COMMUNICATION DESIGN AWARD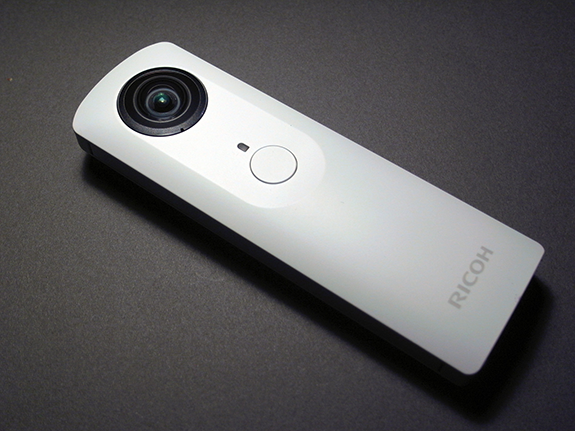 RICOH THETA
RICOH THETA is a new image communication tool for omnidirectional one-shot photographs with the main unit connected to a smartphone using the Internet.